Free and Cheap
Follow us on Twitter

Like us on Facebook

Janine Dorsey
Janine is a 20-year veteran journalist who puts her sleuthing skills to use unearthing deals and discounts for families in the Tampa Bay area. Raising her own two daughters has taught her that some of the best things in life are "free" but not necessarily "cheap."
Most Recent Entries
Monthly Archives
Save $6 on movie ticket with purchase
Posted Dec 27, 2011 by Janine Dorsey
Updated Dec 27, 2011 at 03:50 PM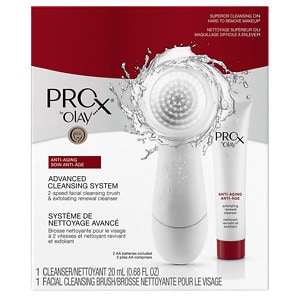 There's a pretty sweet deal out there until Saturday, Dec. 31, for teens wanting cleaner skin and a practically free movie ticket.
Weird combo, I know.
When you buy the Olay Pro-X facial cleaning system at Walmart stores, the packages contain a promo code for $6 off a movie ticket.
Once you have the code from the product packaging, you will go here to retrieve your movie discount.
The facial cleansing system costs about $26, but coupons for $3 off are available in many regions' Dec. 11 Red Plum newspaper insert and also the Nov. 27 Proctor & Gamble newspaper insert.
So raid your recycling bin or coupon stash before you hit the store.